Coaches / Chess Instructor / Chess Mentor

Just like any other art or craft that requires the guidance of a teacher to learn by heart, learning and mastering the game of chess also requires the presence of well trained and well-motivated chess instructor or chess mentor. At Summit School of Chess, there is absolutely no dearth of great coaching lessons courtesy of our National Chess-master / mentor Jesse Cohen, who feels extremely passionate about coaching young chess players of today to become renowned chess masters of tomorrow.
Moreover, we also have a number of State Champions with us who have made us proud with their impressive performances over the years. We have 2019 state Champions on our advisory panel including Om, who is a K-1 Champion; Harshini, who is an 8th Grade Girls Champion; Tanishka, who is a 6th Grade Girls Champion and Kira, who is a 4th Grade Girls Champion. And we also have 2018 state champion Sullivan, who is a K-8 champion as well.
So whether it is that extra bit of guidance on ways to improve your skills of the game, or pre-planning moves to defeat your opponents in a chess game, you will always find the best professional guidance by your side to take your chess playing skills to the next level.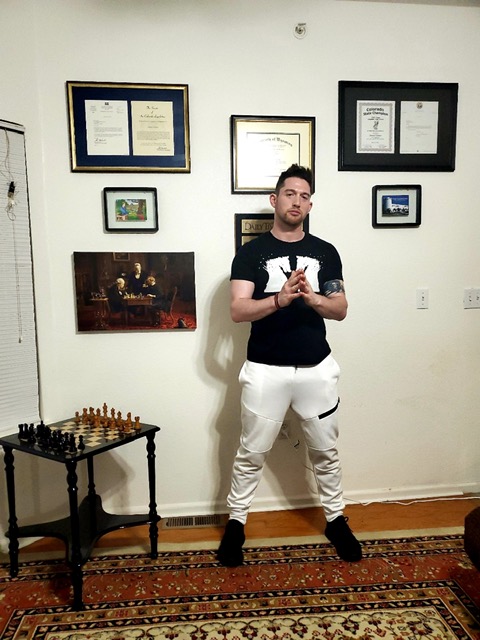 National Master Jesse Cohen
Rating: FIDE: 2261, USCF: 2228
University of Wyoming, B.A., 2009
Jesse first learned chess from his grandfather at the age of nine. At the age of fourteen, he acquired a chess instructor, studied for hours on end every day, and became an accomplished tournament competitor. Through his success in tournaments, he gained national, state, and scholastic recognition. Jesse has been featured in print, media and commended by the President of the Colorado State Senate for his chess excellence.
Jesse's teaching philosophy is to promote chess instruction in young minds for purposes of academic achievement as well as develop the expansion of critical thinking.
Jesse Cohen specializes in personalizing chess instruction tailored to each students' specific needs and learning styles.
Achievements:
3 time Colorado State Champion (2004, 2013, 2014)
4 time Wyoming Open State Champion (2003, 2004, 2005, 2007)
2004 Colorado High School State Champion
2002 National Youth Action Champion/Team Captain
2002 Scholastic Closed Champion
Link to Jesse's (Chess Mentor) USCF game statistics page – win rate 77.4%
http://main.uschess.org/datapage/gamestats.php?memid=12807276