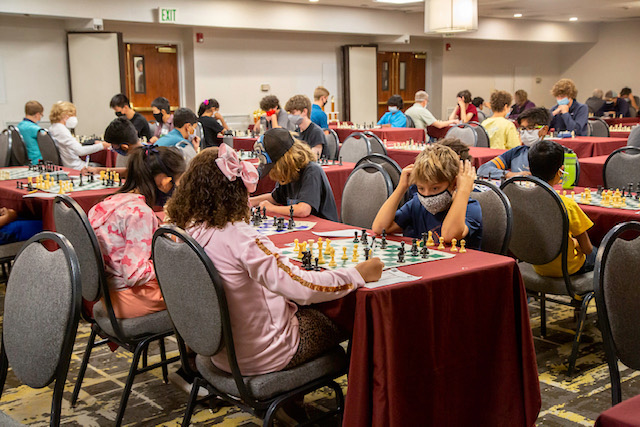 There are only a few more opportunities this season to catch the greatest tournament series in Colorado.
What makes us the greatest chess tournament series? While being conveniently located in the heart of Denver, Colorado – we are proud to boast the most generous prize fund in Colorado chess tournaments. We provide half as many awards as the state championship meaning that many children have an opportunity to take home a prize and feel pride in their accomplishments. We smartly split up with introductory sections for newer players and more competitive USCF ranked divisions for our seasoned competitors looking for a good challenge.
Remember, a school needs 4 students to qualify as a competing team
An amazing OPEN section featuring 80% of prizes on entries and a variety of local masters and experts who attend!!
Remember we're now located at Embassy Suites by Hilton Denver Tech Center North!
Get Excited for Amazing Chess Tournaments For Kids/Adults