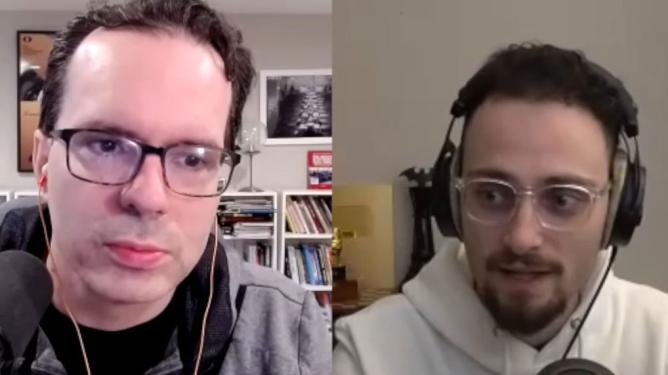 Ahead of the World Championship Match, GothamChess discusses remarkable growth, modesty, and aspirations for a potential collaboration with Magnus Carlsen.
Levy Rozman, also known as GothamChess, has recently shared his thoughts on various aspects of the chess world in an interview with Ben Johnson on the Perpetual Chess Podcast. As the world's biggest chess YouTuber with over 3.5 million subscribers on his channel and 877,000 followers on Twitch, Rozman discussed his incredible growth over the last six months, his admiration for the world's top players, and his thoughts about the upcoming World Championship match.
Rozman expressed his excitement for collaborating with Magnus Carlsen, one of the world's best chess players, whose games are frequently covered on GothamChess' channel. He also shared an amusing anecdote about Carlsen's one-line response to his long admiration message, which hinted at the possibility of a future collaboration.
Furthermore, Rozman emphasized the need for better marketing and promotion of the World Championship match by the International Chess Federation (FIDE). He criticized the lack of communication and organization regarding the venue and timing of the event and suggested that FIDE should take cues from Chess.com's marketing strategies.
In addition, Rozman gave his prediction for the next World Champion, giving a slight edge to Ian Nepomniachtchi over Ding Liren due to Nepomniachtchi's experience in playing against Magnus Carlsen in a previous World Championship match.
Overall, Rozman's insights and perspectives on the chess world offer valuable contributions to the ongoing discussions and debates within the chess community. As a leading figure in the chess world, his opinions and ideas should be given attention and consideration by both fans and professionals alike.
Want to learn Chess? Contact Us
Chess Camps @ Summit School of Chess