Magnus Carlsen Continues Winning Streak, Niemann Loses to Kramnik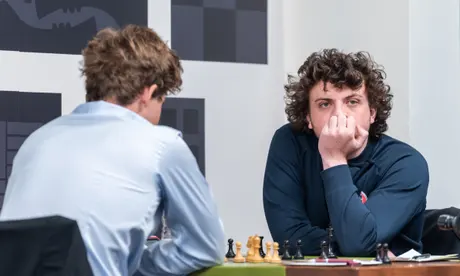 Magnus Carlsen is still on a roll. The Norwegian grandmaster won the Julius Baer Generation Cup last weekend, his third victory on the $2 million Champions Tour. This comes just a month after he won the World Cup, the only major individual competition he had never won.
In the Julius Baer Generation Cup, Carlsen defeated Alireza Firouzja in the final. Firouzja is a rising star in chess, but Carlsen proved to be too strong. Carlsen also defeated Fabiano Caruana and Nodirbek Abdusattorov en route to the title.
One of Carlsen's best games in the tournament was against Firouzja. Carlsen played the rare 6 Rg1 against the Najdorf Sicilian, and he was able to overrun Firouzja's position with a sustained attack.
Niemann also had a strong showing in the tournament, but he lost to Kramnik in the quarterfinals. Kramnik played the Fool's Mate in the second game, and Niemann resigned rather than play 3 Qh5 mate.
Niemann is still the No. 1 seed for the upcoming World Junior Championship, but he needs to start taking his chess more seriously if he wants to win the event. He needs to create a bank of opening novelties, study the games of his rivals, and hire a second to provide him with support.
Garry Kasparov will also be in action this weekend. He will be playing in the Chess 9LX tournament in St. Louis. Kasparov is the rival to Carlsen and Fischer as the all-time No. 1, so this will be a great opportunity to see him in action.
If you are interested in learning more about chess, or if you are looking for a great place to improve your chess skills, please contact Summit School of Chess. We offer a variety of chess classes for all ages and levels. We also offer private lessons, group lessons, and summer camps.